Becoming a designer takes a lot of time, knowledge, and skill to become a fashion designer, as it requires dedication and creativity. But with dedication and practice, anyone can learn the necessary skills to develop beautiful clothing designs.
What knowledge and skills should a clothing designer have?
Clothing designers should have both technical and creative skills.
On the technical side, they should be knowledgeable about fabrics, dyes, and techniques such as tailoring and pattern-making. In addition, they should understand how to construct a garment from concept to completion. Knowledge of tailoring techniques and garment construction is essential to create well-made, stylish, and appropriate clothes for their intended purpose.
Additionally, clothing designers need to have experience with computer software such as Adobe Illustrator or Photoshop to create sketches digitally or modify photographs for visual presentation.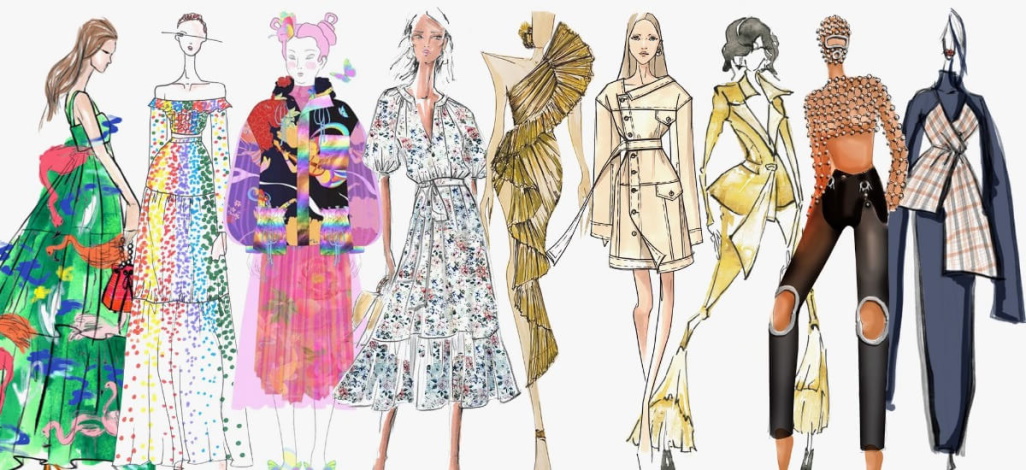 From a creative perspective, clothing designers need strong design sensibilities and an eye for color and texture. They must be able to express their ideas through illustration, sketching, and computer-aided design (CAD). Additionally, they should have an understanding of garment construction, the ability to work within a budget and timelines, strong communication skills, and knowledge of industry trends.
Where do fashion designers get their ideas?
Fashion designers get their ideas from many sources, such as art, history, culture, travel, nature, and everyday life. They often draw inspiration from different eras and cultures to create unique designs that reflect the current trends in fashion. Designers also study the work of other designers to see what looks are popular and find ways to create something special. They can also be inspired by people's everyday activities and how they dress or simply by looking at the world around them.
How to design clothes?
Designing clothes is a creative and rewarding process. To create the perfect look for any occasion, there are a few key steps to consider when designing clothing.
First of all, a designer must create an initial concept for the clothing item. This concept is usually based on current trends, personal interests, and the client's or target audience's requirements. Next, decide the type of clothing item you want to create. Do you want to make casual wear or evening wear? Streetwear or formalwear? You can choose from tops, skirts, dresses, pants, jackets, and more.
Once the concept has been established, designers will then go on to sketch their ideas in more detail. Consider the fabrics you can use for the item, such as cotton, linen, or wool. Consider details such as buttons, zippers, or pockets to add style to the garment. Designers may also use technology such as CAD (computer-aided design) software to help visualize how their designs will look when brought to life.
Then you should make a pattern from your sketches by laying out fabric pieces on top of one another according to the measurements you have taken from your sketch.
After this, start sewing together the pieces of fabric to create your clothing item. Then make sure to press your garment after sewing. It will help you get a professional-looking finish that is crisp and neat.
Finally, accessorize your item with ruffles, lace, or ribbon for flair and style.